We are committed to providing a deep team of experienced professionals to support our clients' financial success in the decades and generations to come. For that reason, we are excited to share the latest news from within the Litman Gregory team.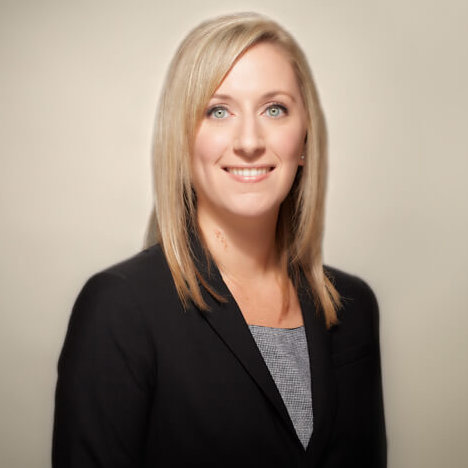 Monica Muñoz, CFP®, was recently promoted to Senior Advisor. This promotion reflects the breadth and depth of Monica's trusted role in guiding and supporting the complex needs of our clients. As a Senior Advisor, Monica will continue to serve as the Manager of Wealth Planning Services, focused on developing and refining our wealth planning services and strengthening the operational platform that supports our work with clients.
Monica has been serving Litman Gregory clients since 2007, providing investment advice, financial analysis, and portfolio management services to individuals, family groups, foundations, endowments, and group retirement plans.
Important Disclosure
This written communication is limited to the dissemination of general information pertaining to Litman Gregory Wealth Management, LLC ("LGWM"), including information about LGWM's investment advisory services, investment philosophy, and general economic market conditions. This communication contains general information that is not suitable for everyone. The information contained herein should not be construed as personalized investment advice and should not be considered as a solicitation to buy or sell any security or engage in a particular investment strategy.
There is no agreement or understanding that LGWM will provide individual advice to any investor or advisory client in receipt of this document. Certain information constitutes "forward-looking statements" and due to various risks and uncertainties actual events or results may differ from those projected. Some information contained in this report may be derived from sources that we believe to be reliable; however, we do not guarantee the accuracy or timeliness of such information.
Past performance is no guarantee of future results, and there is no guarantee that the views and opinions expressed in this newsletter will come to pass. Individual client needs, asset allocations, and investment strategies differ based on a variety of factors.
Investing involves risk, including the potential loss of principal. Any reference to a market index is included for illustrative purposes only, as it is not possible to directly invest in an index. Indices are unmanaged, hypothetical vehicles that serve as market indicators and do not account for the deduction of management feeds or transaction costs generally associated with investable products, which otherwise have the effect of reducing the performance of an actual investment portfolio.
Nothing herein should be construed as legal or tax advice, and you should consult with a qualified attorney or tax professional before taking any action. Information presented herein is subject to change without notice.
A list of all recommendations made by LWM within the immediately preceding one year is available upon request at no charge. For additional information about LGWM, please consult the Firm's Form ADV disclosure documents, the most recent versions of which are available on the SEC's Investment Adviser Public Disclosure website (adviserinfo.sec.gov) and may otherwise be made available upon written request to compliance@lgam.com
LGWM is an SEC registered investment adviser with its principal place of business in the state of California. LGWM and its representatives are in compliance with the current registration and notice filing requirements imposed upon registered investment advisers by those states in which LGWM maintains clients. LGWM may only transact business in those states in which it is noticed filed, or qualifies for an exemption or exclusion from notice filing requirements. Any subsequent, direct communication by LGWM with a prospective client shall be conducted by a representative that is either registered or qualifies for an exemption or exclusion from registration in the state where the prospective client resides.