We are thrilled to share that Gretchen Hollstein, CFP® and Monica Muñoz, CFP® have been named by Forbes as two of America's Top Women Wealth Advisors Best-in-State for 2022. This year's list spotlights 1,377 advisors nationwide who collectively manage $1.9 trillion for clients.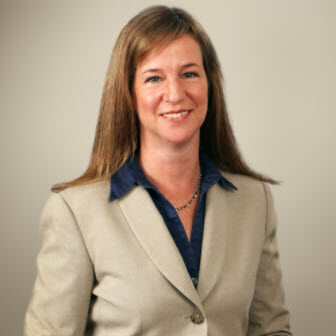 Gretchen has previously been recognized by Forbes as one of the Top Women Wealth Advisors  and Best-in-State Wealth Advisors in both 2020 and 2021. Gretchen has been providing advisory services for over 25 years and working with Litman Gregory clients since 2005. Her experience includes extensive work in personal financial analysis, asset allocation, retirement planning, and multi-generation family legacy planning.
"We are grateful to Forbes for shining a light on these top women wealth advisors and I feel honored to be included and represent Litman Gregory," said Gretchen. "It's so rewarding to be in a role where I can help guide clients through scenario planning and make decisions that create positive impact, and I know this work wouldn't be possible without the entire team at Litman Gregory."
Monica has previously been named as one of Forbes' Top Next-Gen Wealth Advisors in 2021, and has been serving Litman Gregory clients since 2007. Monica provides wealth planning and investment advisory services to individuals, families, and nonprofits, with a specialty in next generation wealth.
"I am honored to be recognized by Forbes alongside the other esteemed top women wealth advisors," said Monica. "We are incredibly grateful for the trust and confidence we receive from our clients and remain committed to helping them gain more financial peace of mind through the wealth planning and investment management work that we do."
The Forbes ranking, developed by SHOOK Research, is based on qualitative and quantitative data, rating thousands of wealth advisors with a minimum of seven years of experience and weighing factors like revenue trends, assets under management, compliance records, industry experience, and best practices.
Important Disclosure
LGWM is an SEC registered investment adviser with its principal place of business in the state of California. LGWM and its representatives are in compliance with the current registration and notice filing requirements imposed upon registered investment advisers by those states in which LGWM maintains clients. LGWM may only transact business in those states in which it is noticed filed, or qualifies for an exemption or exclusion from notice filing requirements. Any subsequent, direct communication by LGWM with a prospective client shall be conducted by a representative that is either registered or qualifies for an exemption or exclusion from registration in the state where the prospective client resides.